Education Center
English: In 2011 we restart our train the trainers eries in the scouting- & education center Fighting Gym Waldbröl. The first trainer in march 2011 in the Fighting Gym Waldbröl will be Ivan Hippolyte from VOS Gym. On top we will scout and educate fighters for pro teams and famous promoters under supervision of Asmir Burgic. The Fighting Gym Waldbröl offers an excellent enviroment for such a unique project in Germany. Furthermore we will hold workshops with famous fighters in Waldbröl.

Watch our for infos coming here.

Training, Education & Scouting Plan 2011 im Fighting Gym Waldbröl:

Ab/As of 01.01.2011: Ladies-, Fitness & Manager Boxing (White Collar)

15.02. Newcomer Gala C/D Klasse/Class

06.04.2011: Ivan Hippolyte
04.06.2011: Mike Passenier
Sept 2011: Andre Mannaart
Sept/Oct. 2011 Newcomer Gala No 2
Nov 2011: Cor Hemmers

Certificate November 2011: TTT (Train The Trainers) Certificate 2011

Scouting Days April and October 2011

March 2012: Fred Royers
May 2012: Lucien Carbin
July 2012: Thom Harinck
The further plannings for 2012 will be issued and presented within 2011.

TTT Seminare/Seminars: limited spots!!

To website: CTT - Coach The Trainers
CTT - Coach the Trainers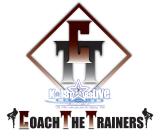 CTT – Coach the trainers Program
After we established our workshop series with Profighters very successfully, we received a lot of positive feedback from trainers, managers and participants of our workshops.

Therefore we will open a second workshop-series under the topic: CTT – Coach the trainers.

This series will run separately besides the fighters series.

In this further education series, we are going to invite successful trainers (mainly from the K-1 and Muay Thai/Kickboxing scene as well as MMA) – domestic and from abroad. The series will be held with well known trainers, who train and follow up actual Profighters. We are looking for trainers that are able and willing to teach. Transfer knowledge and forward their experiences to trainers and people that are going to be trainers some day.

The series does not only address trainers and people in education – we also would appreciate to welcome interested martial artist or other sportsmen.

The main issue is not the Meet & Greet – it`s more the main goal of further education.
At these workshops, each lasts a couple of hours, the main issues are:

-Trainingroutines in a Pro-Training
-Warm up/Stretching/Stamina/Drills/Padwork/Sparring
-Trainingprograms of successfull attended fighters
-Mental side of competition
-Mental side in training
-Tactics in competition
-Nutrition
-Transfer of experiences

Conclusion: The seminars/worksops main issue is based on further education.

At the end of each workshop there will be issued a certificate for every participant. Further more there will be a summarized certificate for the participants made available automatically at the yearend.

In Germany we follow the goal of upgrading the domestic trainers skills.
In a short time we will issue the infos for our first workshop in Waldbröl. (also available on our website: K-1StarsLive.com)

The workshops will be held in the Fighting Gym Waldbröl in Waldbröl/Germany. The facillity serves all the demands of fighters and educational stuff.

For questions, suggestions – but also for famous trainers that are interested to participate in this series don`t hesitate to contact us.