Young Talents
Young Talents
What does it need to be a pro or future pro?! The absolute will to give 100% and more to make your dream come true. What are we doing? - we do the same to provide you the best, professional support you need to become a pro.

Here you find some of our scouted talents:
Soccer & Fighter Talents: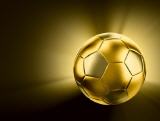 You are a talented soccerplayer or fighter and are looking for a chance to grow and make your way into professional sports? If you are 100% sure to go pro, let`s have a talk about you and the next steps. Don`t hesitate to send us a short message:
Playersagents Network - Spielervermittler Netzwerk

Interested in mediation, management or promotion?